Subscribe: Apple Podcasts | RSS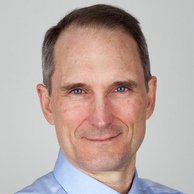 Russell Heath has been all around the world, but felt drawn to coaching to fulfill a calling inside of him. He now uses his unique life experiences to help his clients develop their own leadership skills!
BECOMING A COACH 
Russell tells about his experiences of travelling the world and what led him to settle down and become a coach. 
BIGGEST OBSTACLE 
He considered himself a lousy businessperson who wouldn't know how to market himself. He made a commitment to himself to transform and do whatever he could to be good at the business side of coaching.
GETTING NEW COACHING CLIENTS
Russell gets his new clients from sales calls and referrals, workshops and speaking, sponsoring events and from charities (he donates some free 1-hour coaching sessions)
MOST IMPACTFUL BOOK
"The Happiness Trap" by Russ Harris
INTERVIEW LINKS