Subscribe: Apple Podcasts | RSS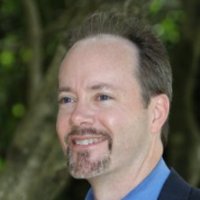 Brad Raney is the author of "Reach Your Peak" and a coach, speaker, and founder of "Personal Performance Partnership".  He's used his 30+ years of experience in live television and radio to grow his business, and shares strategies for how coaches can get more clients.
BECOMING A COACH 
Brad's father was a tv news anchor, so he grew up wanting to get into the television industry.  He started in sales, and worked his way up to management in that field before jumping into personal development.
BIGGEST OBSTACLE 
Giving a solution that the client may not have been looking for (he recommends asking questions and listening for their needs!)
GETTING NEW COACHING CLIENTS
Brad gets most of his coaching clients from speaking to groups (ie: rotary clubs)
BEST COACHING RESOURCES
His website.
MOST IMPACTFUL BOOK
"Soar With Your Strengths" by Donald Clifton
CURRENT COACHING PROJECT
Brad is keeping busy with his book, training and a speaking tour.
INTERVIEW LINKS