Subscribe: Apple Podcasts | RSS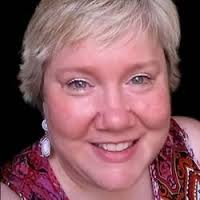 Kelly McCausey jumped into the world of solopreneurship as a way to get out of a financial bind many years ago.  She found success online, and now helps others with her coaching and as the host of the "SoloSmarts" podcast!
BECOMING A COACH 
Back in 2002, Kelly needed $200 to keep her utilities from being shut off, so she decided to learn how to make money online.  She got rolling, and was able to leave her day job to go online full-time.
BIGGEST OBSTACLE 
Setting her pricing (she priced herself too low and had to bring her prices up).
GETTING NEW COACHING CLIENTS
Kelly gets her new clients from her podcast, her blog, affiliates and live events.
BEST COACHING RESOURCES
MOST IMPACTFUL BOOK
"A More Beautiful Question" by Warren Berger
CURRENT COACHING PROJECT
Kelly has been keeping busy with her live events.
INTERVIEW LINKS