Subscribe: Apple Podcasts | RSS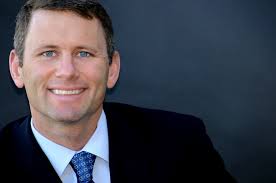 Jason Womack is the CEO and Founder of The Jason Womack Company, an advisor to leaders around the world and author of the book "Your Best Just Got Better". He is dedicated to helping entrepreneurs and executives work effectively and efficiently so they have the time, energy and focus to achieve more in work and in life.
BECOMING A COACH 
Jason went from a career as a high school teacher into the personal development field, when he realized that he could impact more lives that way.  Inspired by the popular book; "The Seven Habits of Highly Effective People" by the late Dr.Stephen Covey, he started in the industry by running seminars for David Allen ("Getting Things Done"), and eventually branched out on his own.
GETTING NEW COACHING CLIENTS
When getting his start, Jason used a unique, "old-school approach" to getting clients.  He sent handwritten notes to companies within a 200 mile radius of his home (figuring that he could drive to them if needed).  In his letters, he told the companies about what he did but asked each of them if they had a need for any training, and if so to elaborate on what kind of training they needed and how much they were willing to pay for it.  He listened to the feedback from his prospects, and crafted custom programs designed around their unique needs (and if he didn't know much about what they wanted, he studied it until he knew enough to provide value!).
BEST COACHING RESOURCES
Jason never leaves home without his camera and a notebook.  He likes to take pictures of notes that he takes so he doesn't lose them (Evernote is a great tool to track these).
MOST IMPACTFUL BOOK
"Atlas Shrugged" by Ayn Rand
"Mastery" by George Leonard

CURRENT COACHING PROJECT
Jason is conducting seminars and hands-on coaching based on "Your Best Just Got Better".  He's also created an online community at www.TimeToGetMomentum.com, where he gets to interact with clients and they can help one another as well.
INTERVIEW LINKS