Subscribe: Apple Podcasts | Android | RSS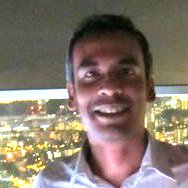 Glen Oliveiro designed and developed CoachVantage after speaking with over 80 coaches to understand their pain points and challenges in managing their practice on a day-to-day basis.  He shares the lessons for coaches that he learned from that market research and the creation of his product!
HIS BEGINNINGS IN THE COACHING INDUSTRY 
Glen joined "The Foundation" back in 2013, and that prompted him to start a business. He narrowed down his options to three different industries – assisted living industries, private school and coaches.  He felt strongly that coaches needed help managing their businesses, and chose to go that route.
BEST COACHING RESOURCES
Basecamp (project management tool)
MOST IMPACTFUL BOOK
"Rework" by Jason Fried and David Heinemeier Hansson
"Traction" by Gabriel Weinberg and Justin Mares

INTERVIEW LINKS
CoachVantage (Glen is offering CoachNation a special discount of $10 off the regular monthly price of CoachVantage!)