Subscribe: Apple Podcasts | RSS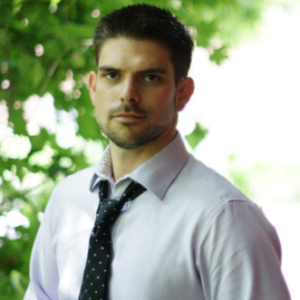 Jeremy DeMerchant took a lifelong passion for selling and over 15 years of sales experience and turned it into a sales training and coaching company based around his "Permission to Sell" system. He works with entrepreneurs who want to find a better way to sell their products/services and sell more of them!
BECOMING A COACH 
While taking on the role of a sales coach for a previous employer, Jeremy realized that he really loved coaching people to improve their sales.  He launched his company, and his first client was his girlfriend, who owns her own wedding planning business.  Her sales immediately increased and he was off to the races!
BIGGEST OBSTACLE 
Getting people to shift their mindset to being open to sales coaching, particularly in his local market where business owners tend to be more hesitant to getting sales help as opposed to larger markets.
GETTING NEW COACHING CLIENTS
Jeremy's been defined as a "Talker" by people who know him, so he enjoys meeting people at networking events.  Rather than immediately trying to sell those prospects, he likes to get to know them first by asking them questions like what they do for a living and what their challenges are.  This starts the communication and relationship-building process!
BEST COACHING RESOURCES
His Facebook app and his video camera (Jeremy's shoots a lot of videos)
MOST IMPACTFUL BOOK
"The Lean Startup" by Eric Ries

CURRENT COACHING PROJECT
Jeremy is working on his first book, called "Permission to Sell" (after his selling system and his company).
INTERVIEW LINKS
Special Offer From Jeremy to Natural Born Coaches Listeners
Permission To Sell's Facebook Page
Jeremy's Personal Facebook Page