Subscribe: Apple Podcasts | RSS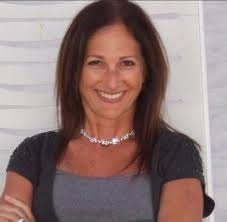 Maura Sweeney is an author, speaker, podcaster and Huffington Post contributor.  She has a passion for inspiring others, and is a travel lover (having visited 50+ countries). She's a believer in the importance of storytelling and living happy from the inside out!
HER BACKGROUND 
Maura sold her computer business and got into personal development.
BIGGEST OBSTACLE 
Learning about the digital space!
BEST COACHING RESOURCES
MOST IMPACTFUL BOOKS
"Business Success Through Self-Knowledge" by William D. Anton
(get a free copy of Maura's book; "Exiting The Comfort Zone" by emailing Maura@Maura4u.com

CURRENT COACHING PROJECT
Maura is travelling in the Balkens and speaking at four universities and keynoting elsewhere.
INTERVIEW LINKS