Subscribe: Apple Podcasts | RSS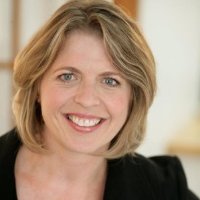 Maren Perry is an executive coach and the founder of Arden Coaching who has worked with a diverse set of clients including Fortune 500 companies, the U.S. Government and leaders in the Arts.
BECOMING A COACH 
Maren worked with a coach and that got her thinking about coaching as a career.
BIGGEST OBSTACLE 
The marketing and sales side of things.
GETTING NEW COACHING CLIENTS
Maren gets a lot of her new clients from her speaking engagements.
BEST COACHING RESOURCE
MOST IMPACTFUL BOOK
"Conversations With God" by Neale Donald Walsch
"The Last Word on Power" by Tracy Goss
"Notes From the Universe" by Mike Dooley
"The E-Myth" by Michael Gerber

CURRENT COACHING PROJECT
Maren is busy with her speaking and creating documents for clients (which will eventually make up a book)
INTERVIEW LINKS