Subscribe: Apple Podcasts | Android | RSS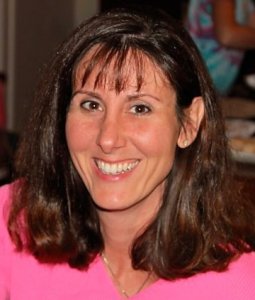 Since she was already coaching people in her previous network marketing business, Caryn FitzGerald decided to start her own coaching practice and has made a successful career spanning over 25 years!
BECOMING A COACH 
Caryn enjoyed coaching team members so much in her previous business that she decided she wanted to focus on coaching for a career.
BIGGEST OBSTACLE 
Caryn's biggest obstacle was working with people who aren't ready to be coached, so she works hard to ensure that the client is comfortable with the process and open to her coaching.
GETTING NEW COACHING CLIENTS
Whenever she meets someone new, she asks that person; "Who do you know that I can help?", and tends to focus her efforts on people she meets face-to-face as opposed to social media.
BEST COACHING RESOURCES
Her online scheduler!
MOST IMPACTFUL BOOK
"The Compound Effect" by Darren Hardy

CURRENT COACHING PROJECT
Caryn's live Q & A coaching radio show, "Coffee and Coaching with Caryn" is expanding from a one day-a-week schedule to five days per week.
INTERVIEW LINKS
www.CoffeeAndCoachingRadio.com