Subscribe: Apple Podcasts | Android | RSS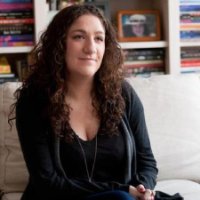 A health issue forced Harper Spero to reevaluate her life in corporate America and led her to coaching.  She found early success with her blog and became a contributor to The Huffington Post.  A fan of yoga and meditation, she uses her experiences to inspire, motivate, and drive people in the direction of their dreams through her one-on-one coaching!
BECOMING A COACH
In 2012 Harper had health issues that forced her out of work for two months at the PR firm where she was employed.  She felt unfulfilled and started working with a career coach, and then realized that she wanted to be her own boss and coach others!
BIGGEST OBSTACLE 
The launch of her website was challenging, since she wanted to put the best quality product out there.
GETTING NEW COACHING CLIENTS
Harper gets a lot of her clients through word of mouth.
BEST COACHING RESOURCES
MOST IMPACTFUL BOOKS
"The Four Agreements" by Don Miguel Ruiz
"Chronic Resilience" by Danea Horn

CURRENT COACHING PROJECT
She's preparing to present some workshops (online and offline) with other coaches.
INTERVIEW LINKS