Subscribe: Apple Podcasts | Android | RSS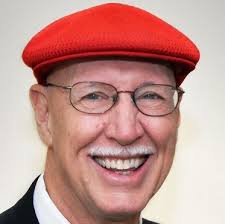 Hugh Liddle is the CEO and "Sales Wizard" at Red Cap Sales Coaching, where he uses almost 50 years of sales experience to help entrepreneurs (many of them coaches) increase their sales using a unique method of relationship-based selling. He is a coach, speaker, radio talk show host and the author of the book "Take the Icky and Scary Out of Sales".
BECOMING A COACH 
Hugh sold financial services and insurance for many years, and has sold many things from roofing to alarm systems to even milk! In 2008, with the support of his wife, he decided to put his sales experience and knowledge to work and opened his own sales training company called "Red Cap Sales Coaching".  He opted to brand his company by consistently wearing a red cap to seminars and networking meetings, and soon because known for this interesting choice of wardrobe!
BIGGEST OBSTACLE 
Like many coaches, Hugh has faced the challenge of having sufficient cash flow, which can affect even sales coaches!
GETTING NEW COACHING CLIENTS
Hugh is a big believer in building relationships with others, and he effectively uses networking meetings to accomplish this.  He stresses that it's important for coaches to arrange a 1-0n-1 meeting/virtual chat as soon as possible afterwards, to see how they might be able to help the prospect.
BEST COACHING RESOURCES
Zoom  – Hugh uses this tool to connect with his clients virtually, and to run his group coaching and video conferences.
MOST IMPACTFUL BOOK
 "Awaken the Giant Within" by Tony Robbins

CURRENT COACHING PROJECT
Hugh is launching an online sales training program, called Elite Sales Academy, where participants will receive the equivalent of a college education in selling (in the comfort of their home!)
INTERVIEW LINKS
Red Cap Sales Coaching  (Hugh's company's page)