Subscribe: Apple Podcasts | Android | RSS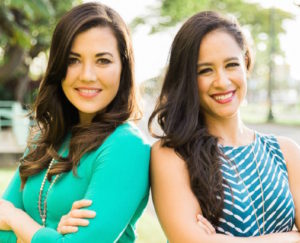 Best Life Ever co-founders Kimi Morton + Pua Pakele and Cabot were drawn together by a calling – a burning desire to help people fall in love with their lives! What started as a fun side hustle, has not only turned into a thriving business, but also a radical movement to expand the way people think, work, and live in today's modern world.
THINGS YOU'LL LEARN IN THIS EPISODE: 
Why Kimi and Pua truly practice what they preach!
How the partnership dynamics work so well for them
The ways that weekly planning keep them on the same page – and their business moving forward
How they handle differences of opinion when making business decisions
The inside-out of their business model (and what they do when challenges arise)
QUOTES FROM THE INTERVIEW:
"We have really articulated and committed to each other that we don't move forward on anything unless it feels really great to both of us. And you would think that that would hold us back, but in fact it is the greatest time and energy hack there is." (Kimi)
"As humans we all have that innate ability to know what the right move is and what's not, if we listen to that voice inside, but we have learned to shut that voice up because our brains tell us one thing and our hearts tell us another." (Pua)
"We see now that we needed every challenging experience because it is what created the business that we have today." (Kimi)
LINKS:
Time Academy Online Course (10% OFF w/ promo code NBC10)!: http://www.bestlifeever.buzz/productivity
https://itunes.apple.com/us/podcast/best-life-ever/id1109233919?mt=2
https://www.facebook.com/blebuzz
https://www.instagram.com/blebuzz/
https://twitter.com/kimiandpua