Subscribe: Apple Podcasts | Android | RSS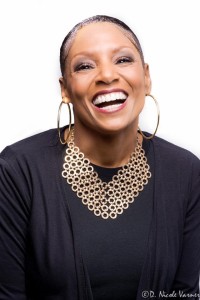 SharRon Jamison is a coach, speaker and author who specializes in helping people move on from their past experiences to build a better future.  A former fitness trainer and owner, she stops by the show to talk about how she coaches, and to share more about her upcoming book; "I've Learned a Few Things".
BECOMING A COACH 
SharRon owned a personal training business and found that many of her clients were looking for more help than just for their bodies.  She decided to become a coach to help in other aspects of her clients' lives.
BIGGEST OBSTACLE 
She finds that people want instant results, and she has to manage expectations!
GETTING NEW COACHING CLIENTS
Referrals
BEST COACHING RESOURCES
Her library!
MOST IMPACTFUL BOOK
"One Day My Soul Just Opened Up" by Iyanla Vanzant

CURRENT COACHING PROJECT
She's releasing her new book this year; "I've Learned a Few Things" and is preparing a series of webinars based on the book.
INTERVIEW LINKS